Warren Buffett and Bill Gates (and Rob Lowe) have a McDonalds gold card, Hugh Laurie has a Burger King crown card and Ed Sheeran has a Nandos black card. But good luck getting your hands on your own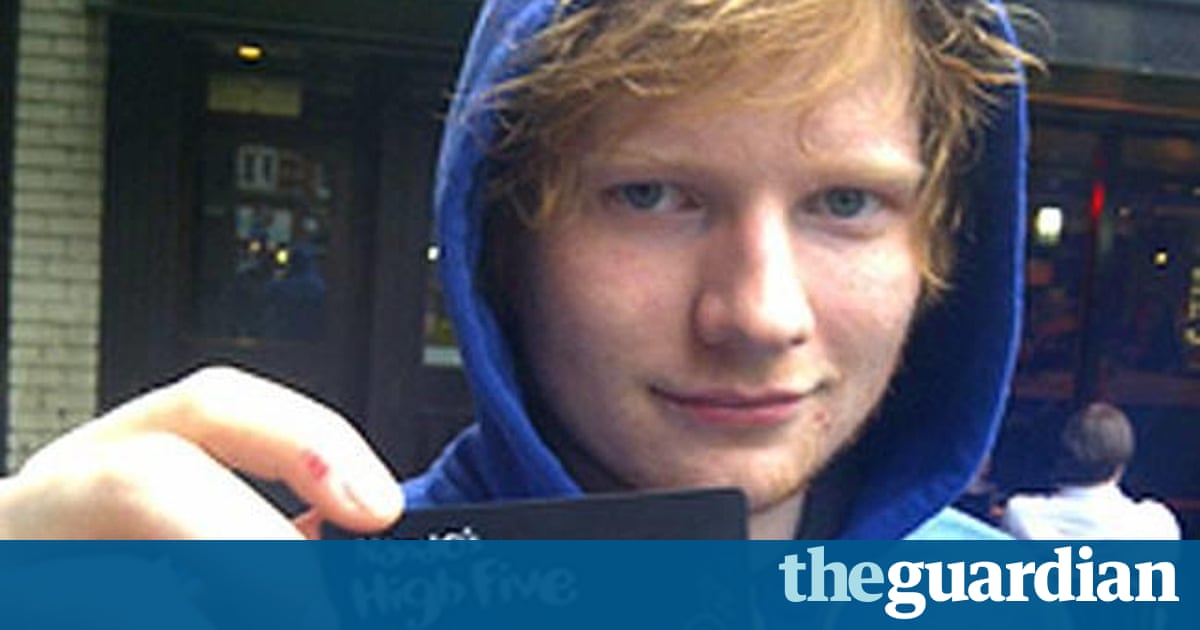 It must be strange being rich and famous: just when you can afford anything, everyone gives you stuff for free. So it is with the gifting suites that await the stars backstage at major awards shows; so it is with boots for footballers and first-class travel for chief executives. And, we now learn, so it is for Rob Lowe at selected branches of McDonalds in the Santa Barbara area.
Lowe dropped this bomb on the Jimmy Kimmel show last week. He is the proud owner of a McDonalds gold card, he explained, because his mates dad invented the Egg McMuffin. It is a lavishly appointed card, featuring the golden arches embossed on a golden backdrop and the grateful legend Thank you for your friendship, which entitles ROB (no surname included, which seems risky) to all the McDonalds he would like, so long as he would like it in a Santa Barbara franchise, for one year. Lowe says he hasnt used it yet, but intends to have a blowout at Thanksgiving.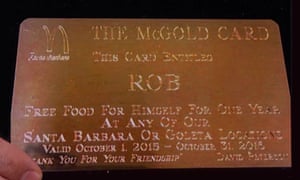 Read more: https://www.theguardian.com/lifeandstyle/shortcuts/2015/nov/17/free-big-macs-for-life-billionaire-rob-lowe-mcdonalds-gold-card