Newsnights former chief inquisitor doesnt like personal questions. So why write a revealing memoir about his distant father and feelings of failure?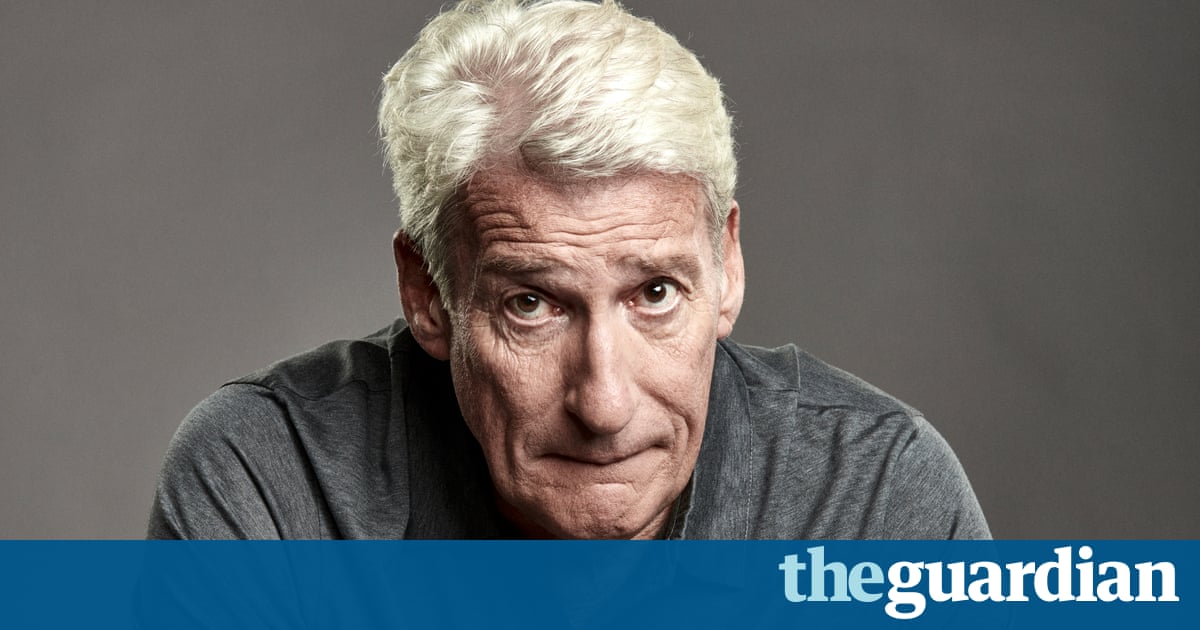 I think Jeremy Paxman wants to be known, but only on his own terms, and these terms are tidal and possibly a mystery to himself. He worries, for instance, that his obituary will be headlined Man Who Asked Same Question Of Michael Howard 14 Times Dies. Except it wasnt 14 times, he notes beadily in his new memoir, A Life In Questions, already anticipating the posthumous lies that might be told: The repetition of that number proves that what matters is who produced the first account. (For the record, it was 12 times.)
Paxman worries about his public image but then starts fights: with Marks & Spencer, for instance, over the support offered by their pants. (The clue to his willingness to do this, I think, is also in his memoir, where he notes that Ruby Wax told Options magazine in 1994 that he has huge genitals. I do not know how she came upon this information, and I do not ask.) Paxman still keeps a copy of an old interview with Best magazine in which he said he found clothes really boring. By way of revenge, Warehouse founder Jeff Banks then nominated him one of the worst-dressed men in Britain. That man should loosen up, Banks said, and get into some soft linen.
Perhaps that was true once. When we meet, in the Langham hotel opposite Broadcasting House in London, where Paxman has worked, on and off, for more than 40 years, he doesnt seem to want to talk about his memoir. It is a riveting book when he writes about himself, but halfway through he seems to lose interest, or courage, and speaks about what he did, not how he felt, which is less interesting. I do not really care that late-night news producers live in a state of nervous collapse; I expect it. He loses his tone, but it comes back at the end when he returns to his father, Keith, a man incapable of expressing affection, whose ghost runs backwards through the book.
I sometimes see Paxman working in the London Library; he is usually intense, and friendly, probably because I once implied he was a feminist in print, and said his face was ravaged by ennui. Today he is apprehensive, and early; a schoolboy at the dentist, wearing clothes that Jeff Banks would not hate. He looks around the bar with fascinated eyes. How, he asks, would places like this function if it were not for people who came here to better themselves and understand service? He ponders the foreign staffs potential visa arrangements, and begins to ruminate on Brexit. He voted to remain: I just wish someone had had the guts to make a decent case. What would he have asked David Cameron the night after the referendum vote, had he still been at Newsnight? Arent you a man who sacrificed his country for his party? he says, swiftly. He imagines Camerons potential answers, and I remember how much I miss him on Newsnight.
Paxman is fierce, even more so because he is not the raging caricature of myth, although he will put it on when it amuses him. He is kindly and interested, if occasionally derisive. If I were Paxman, and I have thought about this a lot since we met, I would have asked him: Did your emotionally distant father lead you to a career where you excelled, specifically, in seeking out and humiliating figures of authority? But I am not Paxman, so I tug at the edges, often pointlessly.
He joined the BBC in 1972, going from Radio Brighton to Tonight, to Panorama, to the Six OClock News to Breakfast Time to Newsnight; he was, for seven years, a war reporter and, along the way, he married and had three children. (He says nothing about his family in the book; his marriage is alluded to only in a picture caption. What they choose to disclose of their lives is up to them, he says.) His mother once told him she remembered him watching television with her, and seeing Julian Pettifer a very glamorous young reporter in Vietnam jumping out of a helicopter and saying, I want his job. I realise now, looking back, that journalism was a square peg in a square hole for me, but I dont have any recollection of this.
Being an outsider can make you a good journalist though, I suggest. He answers with a rebuke: I once sat behind you at Labour party conference and heard you shamefully applauding some platform speaker and I thought, This isnt what we do. You probably stood up and applauded, I dont know. Resolutely remain seated and do not applaud. Ive moved on, I say weakly; I wouldnt do that now. He comes back: Cast a cold eye on life and death, eh?
Read more: www.theguardian.com