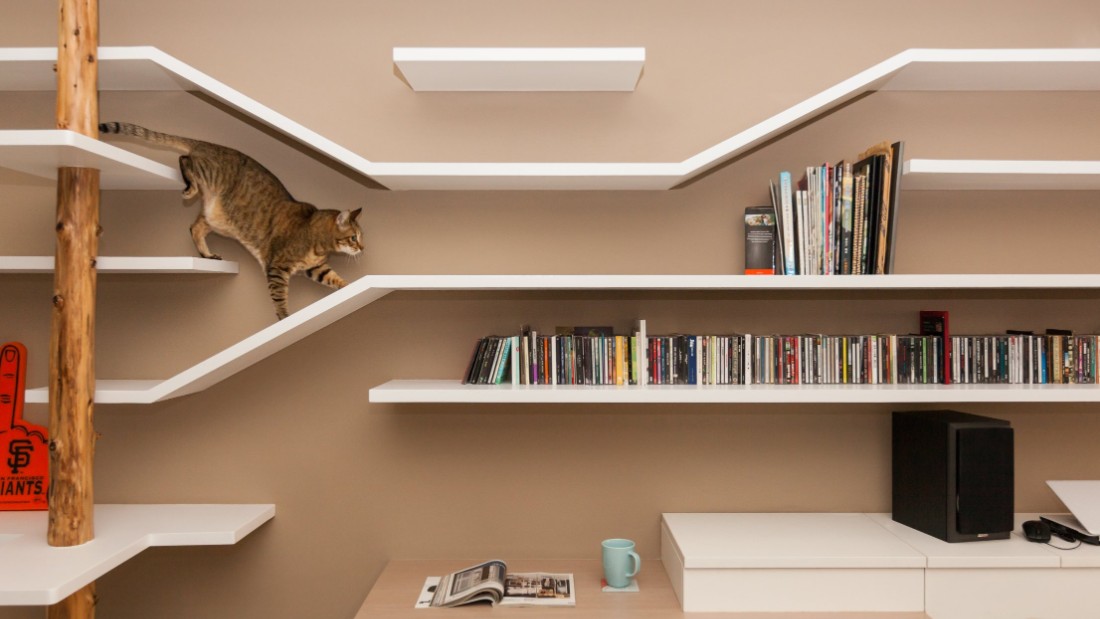 (CNN)Perched on a ledge in a Taipei apartment, Ge Ge — aka Elder Brother — looks satisfied as he surveys his new territory.
His owner recently overhauled their 484 square foot (45 sqm) home in the Taiwanese capital to make Ge Ge and his sibling, Mei Mei — or Little Sister — feel more comfortable.
Far from unusual, this is just one of many so-called "cat flats" springing up across Asia.
In such properties, cat flaps are pass. Tiny arched doorways connecting rooms, shelves that serve as climbing frames and scratching surfaces doubling as decorative features are the norm.
Read more: www.cnn.com