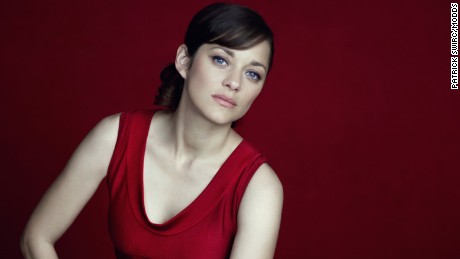 (CNN)Celebrities inundate the world of French photographer Patrick Swirc.
We are talking Hollywood's red carpet denizens, the demigods in the world of entertainment. Famous names such as Matt Damon, Salma Hayek and Arnold Schwarzenegger.
But through Swirc's lenses, these personalities take on a new aura, shedding all the stereotypes associated with their public persona.
How does he get them to pose so intimately for him? His answer is simple: "I disobey."
He is referring to "Disobedience," a series of celebrity portraits from the past 20 years. Many of the photos were shot with little time, but Swirc explains how he can turn five minutes into an eternity.
"I speak very fast," he said in an email interview translated from French. "They try so hard to understand what I am trying to say that they forget they are being photographed."
Swirc is not intimidated by their stardom, and with mischievous humor he captures some soulful and serene moments with these great artists.
"There are those I like and those who get on my nerves, those I admire even though they make me want to wring their necks," Swirc confessed.
Childhood fantasies, he said, have come into play with some of these encounters. Such was the case with legendary actor and director Clint Eastwood.
"When I was a child, I came face to face with Clint Eastwood on a duel," Swirc remembers. During the photo shoot, "I could see myself dressed up as a cowboy with my plastic guns. That day my gun was my camera, and I could unsheathe it quicker than he could."
Read more: www.cnn.com