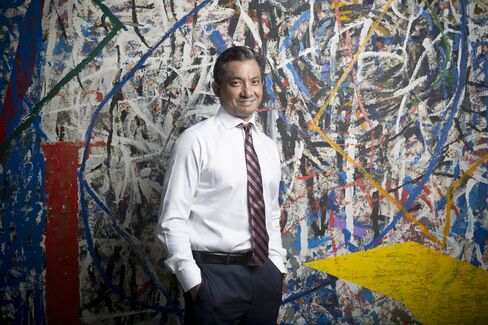 Faced with what he sees as a prolonged slowdown at home, Thai fund manager Atikrai Chatikavanij is embracing his favorite investment analogy as he looks across the Mekong river to greener but riskier pastures.
Atikrai is increasingly targeting Thailands poorer but fast-growing neighbors: Vietnam, Cambodia and Laos. By doing so, he says hes taking a page from renowned investor Ralph Wangers A Zebra in Lion Country. The lesson in that book, published in 1999, is that the animals travel in big herds and the grass in the middle of the pack is trampled down — so to find fresher feed they must move to the edge where they might also get eaten by a big cat.
In order to make exceptional gains you must be prepared to stick your neck out and look for unusual opportunities, Atikrai, whose younger brother Korn is a former Thai finance minister, said in an interview in his Bangkok office. We love finding stocks that are under-owned by institutions and under-researched. These businesses are also usually pioneers in their industries.
Set up with $3 million in 2005, Atikrais Ton Poh fund has swelled to $200 million, beating 99 percent of its peers over the last five years and doing seven times better than the SET Index. While his geographical focus is expanding, the 54-year-old wont be changing his strategy of looking for listed firms with market values under $1 billion where the founder still owns a big chunk.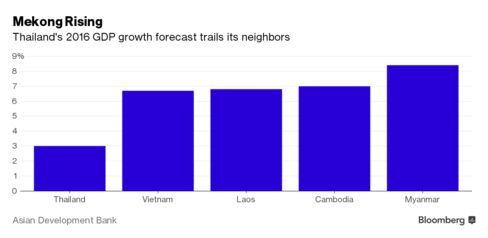 Thailands economy, which grew as fast as 7.8 percent as recently as 2010, is set to expand around 3 percent a year for the foreseeable future, said Atikrai. That compares with forecasts of 6.7 percent growth in Vietnam this year, 6.8 percent in Laos, 7 percent in Cambodia and 8.4 percent in Myanmar, according to Asian Development Bank estimates.
Known as Jeep by friends and colleagues after the vehicle his father Kraisri drove his pregnant mother to the hospital in when he had to rush back from the golf course, Atikrais family is part of the Bangkok elite. Kraisri was director general of the customs department and a founding board member of the Thai stock exchange, while his grandfather was police commissioner and a member of the royal privy council.
After starting his career as a zinc trader, Atikrai worked with Korn, who was finance minister from 2008 to 2011 in Abhisit Vejjajivas administration, at JF Thanakom Securities Co., a joint venture with Jardine Fleming, running sales and trading. When JPMorgan Chase & Co. came along and bought the brothers stake, Korn used the money as a springboard into politics, while Atikrai set up the Ton Poh fund.
First Investment
LPN Development Pcl was his first investment. It pioneered low-cost condominiums right after the Asian financial crisis, said Atikrai. He said he bought the stock for around 2 baht a share in 2005 and sold a decade later for 10 times the price. PTG Energy Pcl is a more recent purchase. The gas-station operator, which Ton Poh bought into early last year, had been overlooked by other investors as it wasnt exciting enough, said Atikrai.
When we first met management, we were struck by how they could back up every single claims with numbers, he said. The glass-surface meeting table was strewn with numbers and projections. They had a very clear vision of where the business was going.
Atikrai made his first foray beyond Thailand last year, buying a 5 percent stake in Vietnams Cotec Construction Joint-Stock Co. He followed that up by taking a similar position in Superdong Fast Ferry Kien Giang Joint Stock Co. The companies share prices are up 45 percent and 50 percent, respectively, so far this year.
Ton Poh exited a third Vietnamese company — Hoang Huy Investment Services SVC JSC — after just seven months last year due to a serious disagreement with management. Vietnam is one of the most exciting stories out there and it will do very well over the next 10 to 15 years, but its tougher picking winners than in Thailand, he said.
Most Attractive
Vietnams VN Index is up 13 percent in 2016, trailing an 18 percent surge in the SET Index thats the best performance in Asia. Its risen 65 percent over the last four years, compared with 26 percent for the Thai gauge. Vietnamese authorities are opening up to more foreign investment as they seek inclusion in emerging-market indexes.
The Vietnamese stock market is one of the most attractive on the globe right now, said Thomas Hugger, chief executive officer of Asia Frontier Capital Ltd. in Hong Kong. Opportunities are more limited in Laos and Cambodia, with less than 10 listed companies to choose from, and Myanmar, where foreigners arent currently allowed to invest in shares, he said.
To access growth in those markets, Ton Poh will buy into Thai companies that are active there, like it did with Group Lease Pcl, said Atikrai.
They transformed a run-of-the-mill motorcycle leasing company in Thailand into a digital financing company in Cambodia and Laos, he said. And they also just got a license to operate in Indonesia. They took a risk and found fresh grass in new markets.
Atikrai stresses that Ton Poh isnt abandoning Thailand but wants to use the country and its companies as a platform to access the Mekong nations.
Our neighbors are opening up and are trying to catch up with us, he said. Its just a matter of time before the Thai experience is repeated elsewhere in the region.
Read more: www.bloomberg.com