Indonesian scrap metal workers tell of finding and discarding body parts after second world war battleships were wrenched from sea bed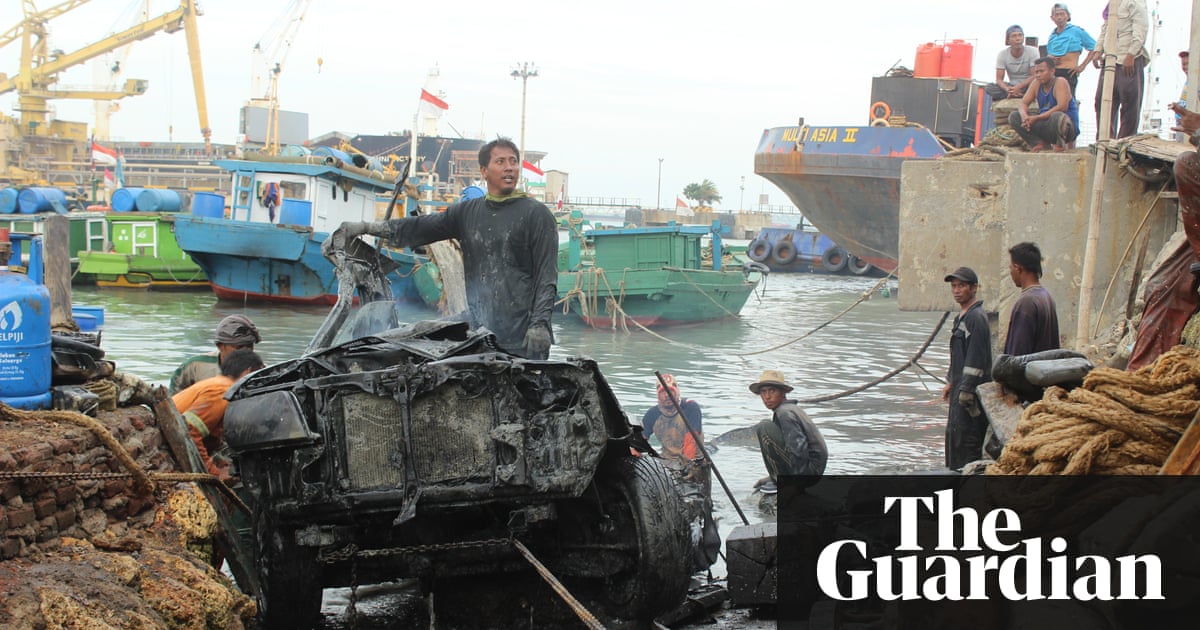 They knew about the bones: the arm and leg bones, the occasional skull, a few teeth still jutting out.
As the welders cut through the mangled steel of the old ships that had been brought their way, they came across the human remains mixed in with sea-rusted bullets, the odd pistol, rifles, helmets and jumbo-sized boots.
Muhammad Usman was one of those working at the welders' yard in Brondong port in East Java when he says he smelled something.
He killed the flame of his torch to take a closer look and there, obscured by a piece of twisted metal, and lacquered in mud, was a charred human leg bone.
"I could smell something different, very unusual," recalls Usman, his eyes widening, "I picked it up and wow, I could see that it was definitely a bone, so I gave it to the boss."
The world's biggest grave robbery
The source of the bones is not much of a mystery to the welders of Brondong.
For more than six decades the wrecks of Allied warships, sunk in a crushing 1942 battle against the Japanese, lay undisturbed on the seabed not too many miles from Usman's work place.
Dutch, British, Australian and American warships all went down in a naval campaign that led to the Japanese takeover of the then Dutch East Indies.
But in recent years, in what has been called the world's biggest grave robbery, dozens of warships sunk in the waters of south-east Asia have been plundered en masse.
Data and analysis collected by naval historians and wreck divers who surveyed the sites found that at least 40 second world war-era vessels have completely or partially vanished – along with them the remains of up to 4,500 people.
In part the audacious theft was identified by a 2016 Dutch-funded expedition to mark the 75th anniversary of the Battle of the Java Sea.
Divers sent down to attach commemorative plaques found instead that two Dutch warships – HNLMS De Ruyter and HNLMS Java – had completely disappeared, while large parts of a third ship, HNLMS Kortenaer, were missing.
Among other discoveries, the expedition team found that three British warships, including two E-class destroyers, HMS Electra and HMS Encounter, and heavy cruiser HMS Exeter, had also been fully or partially removed.
Read more: www.theguardian.com