From its first episode in 2002, the HBO TV drama documented the poverty, politics and policing of a city. We visit its memorable locations and talk to the people trying to rebuild scarred communities See more of JM Giordanos photographs of Baltimore locations used in the wire here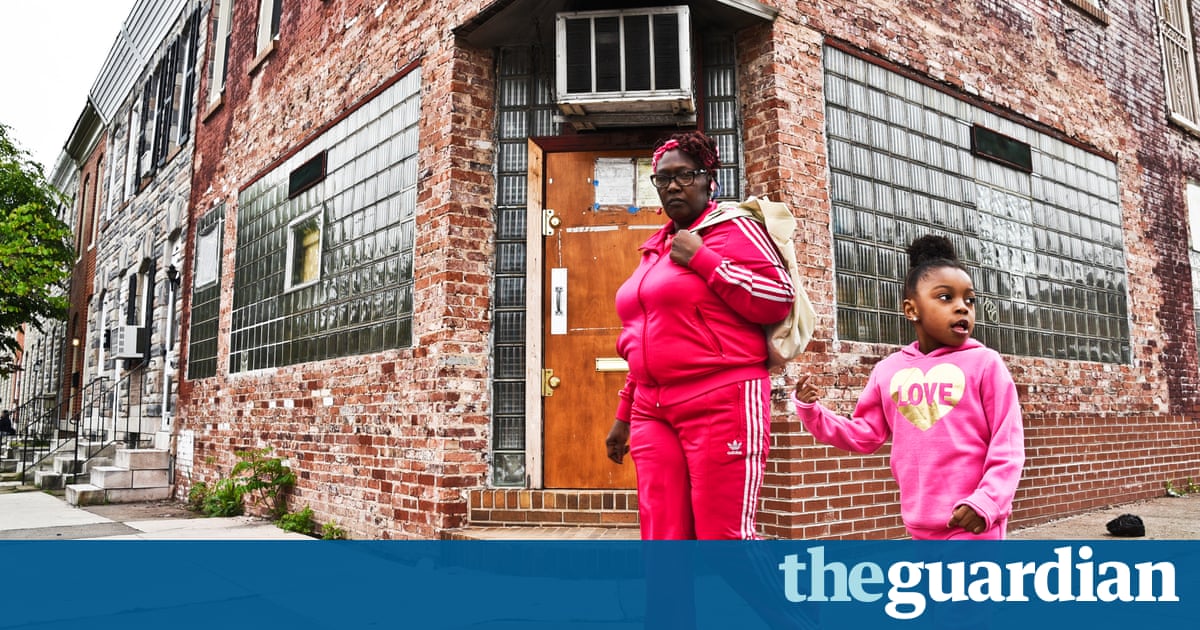 In black jacket, checked shirt and white trainers, eight-year-old DAngelo Preston is riding his bike while his sister, Alicia, 11, gives chase. They are playing outside the Baltimore Montessori public charter school, where they would be pupils if they had the chance. Their teachers dont yell at them, says Alicia matter-of-factly. Their teachers let them do whatever they want.
Alicia aims to be a maths teacher when she grows up; DAngelo wants to be a professional football player. They live barely a minutes walk from the Montessori school but, having lost an enrolment lottery, instead take a daily bus to Dallas F Nicholas elementary school, which has fewer resources. The siblings father, Shawn Preston, 38, a mechanic, says: It has a good reputation and I wish more local kids could go. I tried to send Alicia but they told me it was all filled up. I was disappointed. I thought they could have got her in there somehow: were in the neighbourhood.
This is Greenmount West, a community striving to put distance between itself and its portrayal in one of televisions most indelible dramas: The Wire. The Montessori school building was previously home to a beleaguered government school and starred in the fourth and arguably finest season of the show. A nearby design college is still recognisable as where the corner kids hung out. A couple of houses near Prestons were used during filming. Even the name DAngelo strikes a chord as the name of a principal character in the first season.
But as the disappointment over school places illustrates, progress is painfully uneven. While some parts of Baltimore are thriving, others have gone into reverse. In 2015, the death of an African American man in police custody triggered widespread unrest, while the total murder rate of 344 was the highest per capita in the citys history. Last year the figure was 318. In 2017 so far (up to 10 May), there have been 124 murders, outstripping Chicago and putting Baltimore on course for its bloodiest year ever.
Michael Olesker, an author and former Baltimore Sun columnist, says: Its turf wars. Its a battle for street corners. Youve got 18-year-old kids killing each other. Many are from broken families. Wed like to think art can move the world but this problem is so intractable on so many levels its going to be with us for a long time.
This was the world of The Wire and it is still very much intact. From June 2002 to March 2008, the epic HBO series mapped the citys geography, society and soul, charting the never-ending street battle between cops and drug lords. It was a study of the havoc wrought by the drug war on trust between black communities and police. Its hard-boiled realism included a scene of four minutes and 40 seconds in which the dialogue between two detectives consists entirely of 31 fucks, four motherfuckers and one fucking-A.
Read more: www.theguardian.com